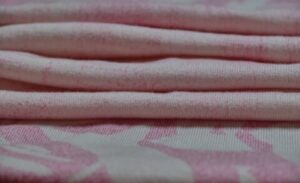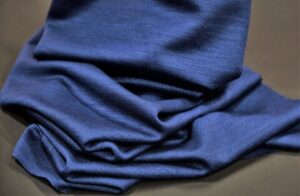 Con l'obiettivo di mettere l'accento sui propri filati sostenibili, Tollegno 1900 prende parte alla prima edizione di a "Feel the Green | Behind the stage", iniziativa che, organizzata da Feel the Yarn® con il supporto di Pantone®, 4sustainability®, Politecnico di Milano – Dipartimento di Design, NLE (Nuova Libra Editrice) e CSM CAMERA SHOWROOM MILANO, si propone di raccontare il "dietro le quinte" della filiera della maglieria italiana dando spazio e voce ai suoi maggiori interpreti ed ai valori forti che la definiscono, sostenibilità e creatività in primis.
All'interno di un proprio spazio espositivo, il brand presenterà anche i filati Wool Cot Bio, Harmony 4.0 e RWS e New Royal 4.0, confermando la forte attenzione da sempre riservata dall'azienda non solo all'ambiente, ma anche a lavorazioni eco e a certificazioni green.
"Crediamo fortemente in questa iniziativa che ha il merito di mettere la lente su un concetto che permea sempre maggiormente non solo la nostra produzione, ma anche la creatività.
Sostenibilità, economia circolare, rigenerazione sono il nostro futuro che si deve costruire su solide basi proprio oggi" commentano dall'azienda.
Azienda che prenderà parte con un proprio intervento anche al talk "L'importanza delle materie prime sostenibili nelle politiche di acquisto dell'azienda moda" all'interno della sezione Materials, tra i 6 pillar che scandiscono Feel the Green | Behind the stage.
Relatori insieme a Francesca Carà (Head of Sustainability Filatura Tollegno) saranno Stefano Albini (Presidente Cotonificio Albini), Roberto Baroncelli (Distributore ENKA Italia), Chiara Ferrero (Analyst and Reporting Manager Textile Exchange) e Jackie Gant, Relationship Officer Mohair South Africa. Moderatrice del confronto sarà Francesca Rulli, CEO & Founder Process Factory/4sustainability®.
A scandire la due giorni milanese dedicata al mondo della maglieria (23/34 febbraio, Officine del volo) saranno infatti, oltre agli stand delle filature presenti, anche talk, mostre, esposizioni, speed date fra aziende e studenti.
"Condividiamo i valori promossi da questa iniziativa che, attraverso tutta una serie di interventi mirati, ha il merito di valorizzare l'intero comparto che, per know how, innovazione e attenzione alla sostenibilità, ha tutte le carte in regola per essere un partner ideale a livello internazionale" concludono da Tollegno 1900.
a cura della redazione