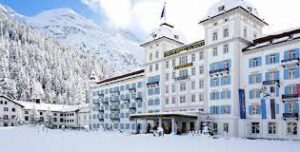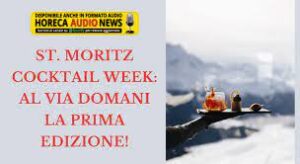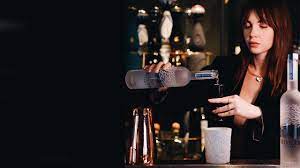 Andrea Paci, Chef de Bar del Kulm Country Club, vince la St. Moritz Cocktail Competition con un drink che celebra l'inverno in Engadina
Andrea Paci, Chef de Bar del Kulm Country Club, il bar del Kulm Hotel con il design firmato da Lord Norman Foster, è stato incoronato come il miglior bartender della prima edizione
della St. Moritz Cocktail Week.
La premiazione è avvenuta in occasione di un cocktail party che ha acceso le luci del rinnovato Bar &Lobby del Grand Hotel Des Bains Kempinski di St. Moritz.
Il drink, premiato come Best Cocktail 2023 di St. Moritz, si chiama Once Upon Glühwein in onore della bevanda calda della tradizione invernale engadinese che Andrea Paci ha trasformato in un elegante punch da aperitivo miscelando Bitter Campari, cordiale di Glühwein preparato con Grand Marnier Cordon Rouge, spezie Macis, bitter all'arancia amara, vermouth chinato, Porto Tawny 10y, Martell Blue Swift e zucchero, Black Ceylon Tea Glattfelder infuso a freddo, aceto di sidro di mele bio e succo di limone.
A valutare il cocktail che Andrea Paci ha servito al Kulm Country Club durante la St. Moritz Cocktail Week sono stati cinque giudici internazionali: Remy Savage – innovatore mixologist e owner di Bar Nouveau di Paris, A Bar with Shapes for a Name di Londra e Bordeaux e dell'Abstract Bistro di Lyon -, Martina Bonci – Bar Manager di Gucci Giardino 25 di Firenze -, Taweechai Frick – Brand Ambassador di Pernod Ricard Swiss -, Penelope Vaglini – giornalista, digital content coordinator per Robb Report Italia, co-founder di Coqtail Milano e Academy Chair per l'Italia nei The World's 50 Best Bars – e Annalisa Testa, giornalista e founder
delle Cocktail week di St. Moritz e del Lago di Como.
Andrea Paci ha ottenuto il più alto punteggio sotto il profilo tecnico, estetico e sensoriale, rispondendo inoltre perfettamente alla richiesta di realizzare un drink che celebrasse la storia dell'Engadina.
Il best Cocktail di St. Moritz, che per l'occasione è stato accompagnato da un food pairing firmato dallo chef Daniel Müller del Kulm Hotel, rimarrà nella drink list del Kulm Country Club e diventerà ambassador del progetto della St. Moritz Cocktail Week che a febbraio 2024 tornerà in Engadina a far tintinnare i bicchieri dei migliori cocktail bar della più esclusiva "Alpine destination" al mondo in una nuova mixology experience a cinque stelle.
a cura della redazione